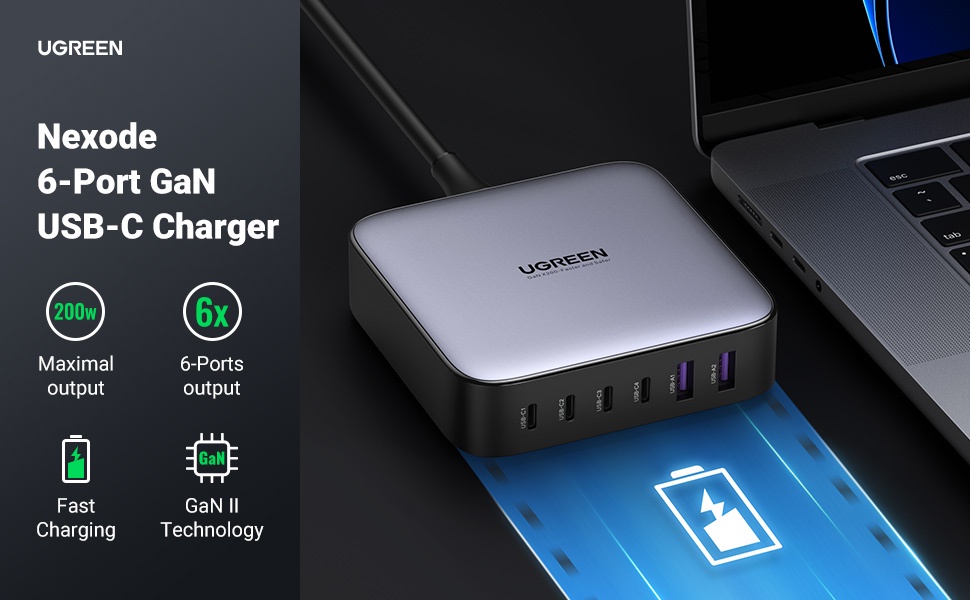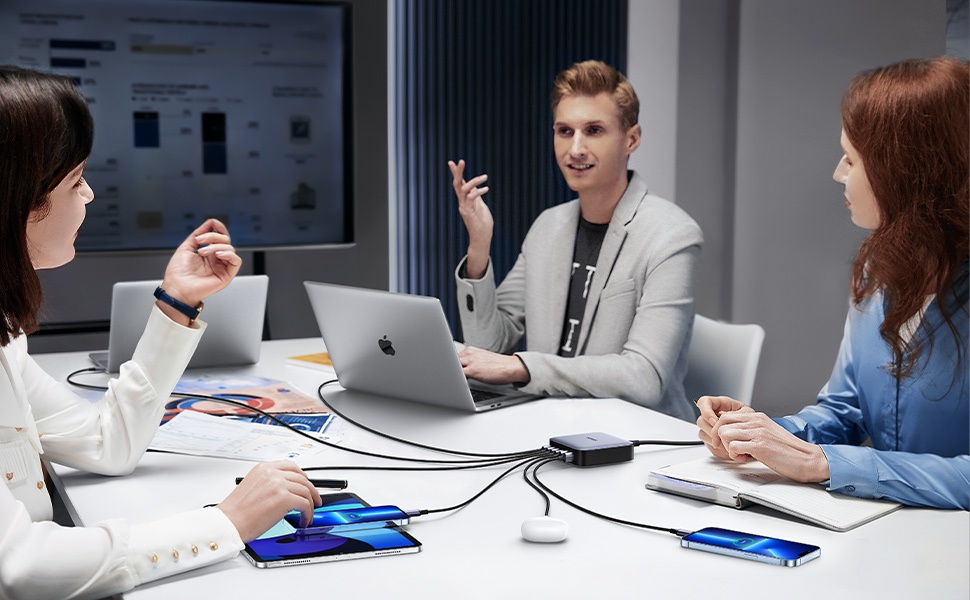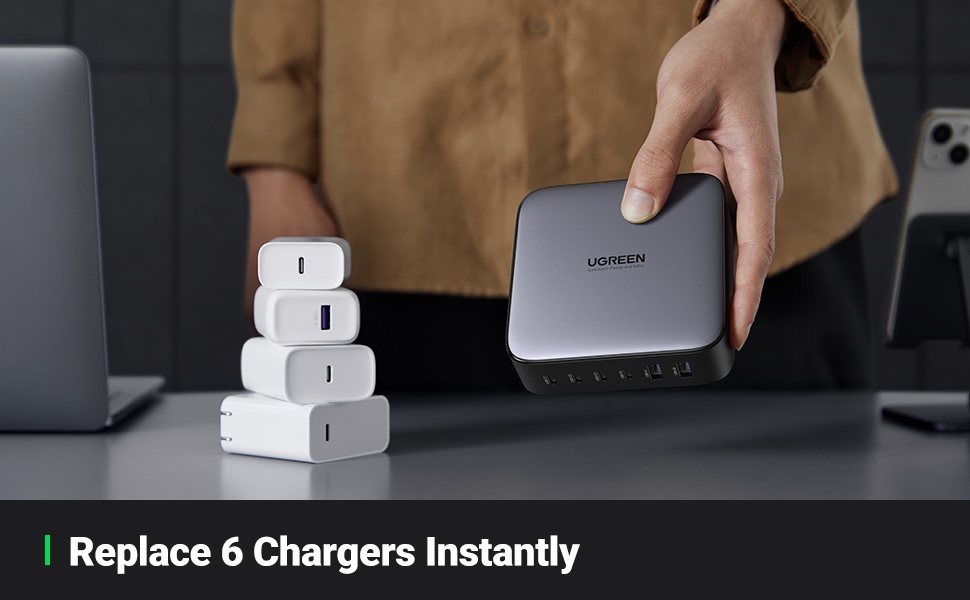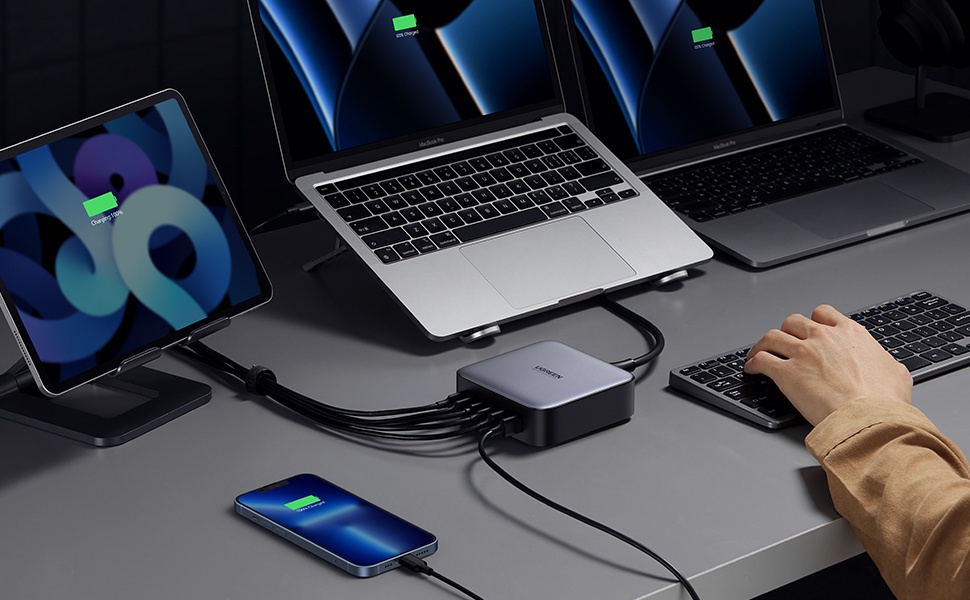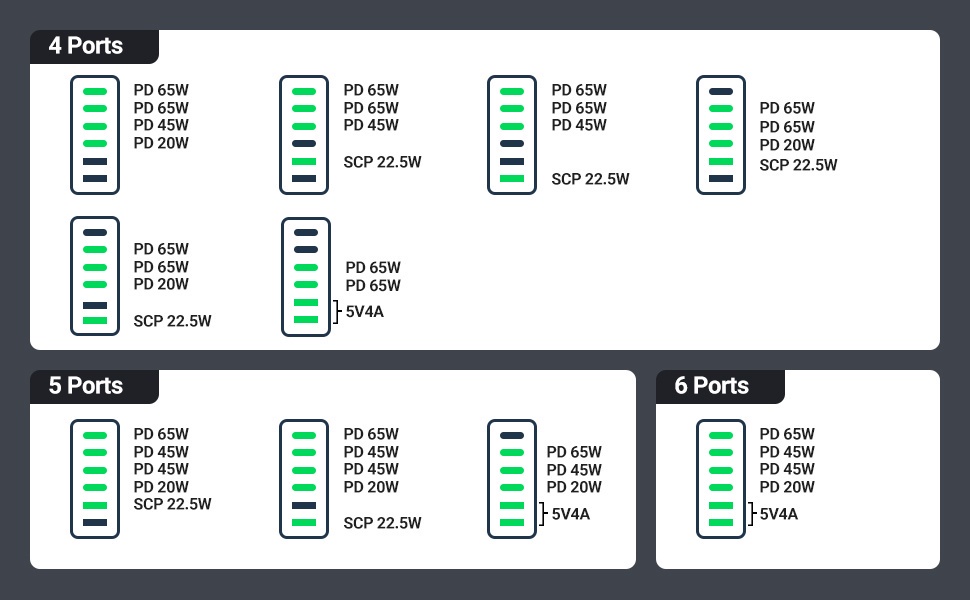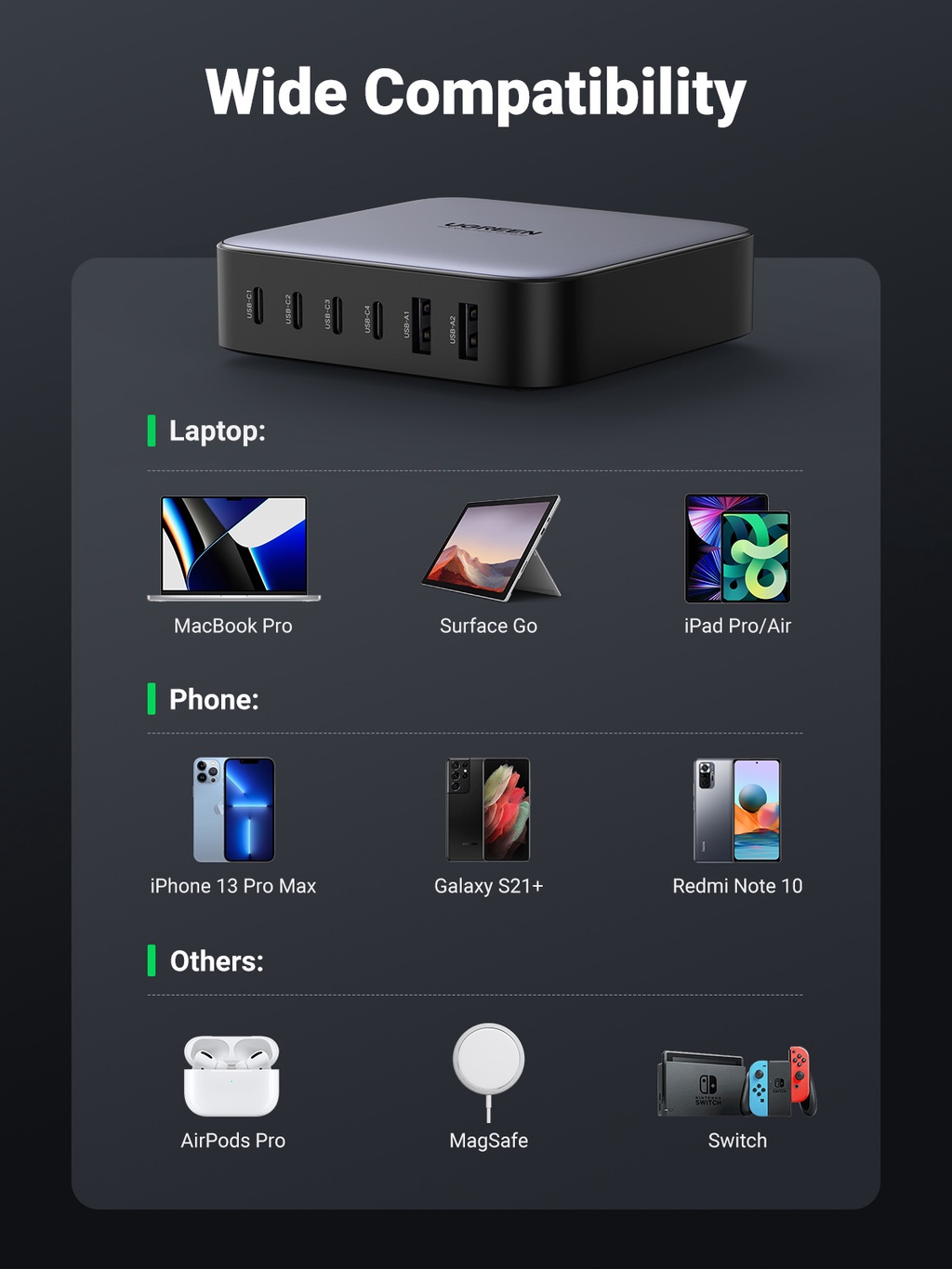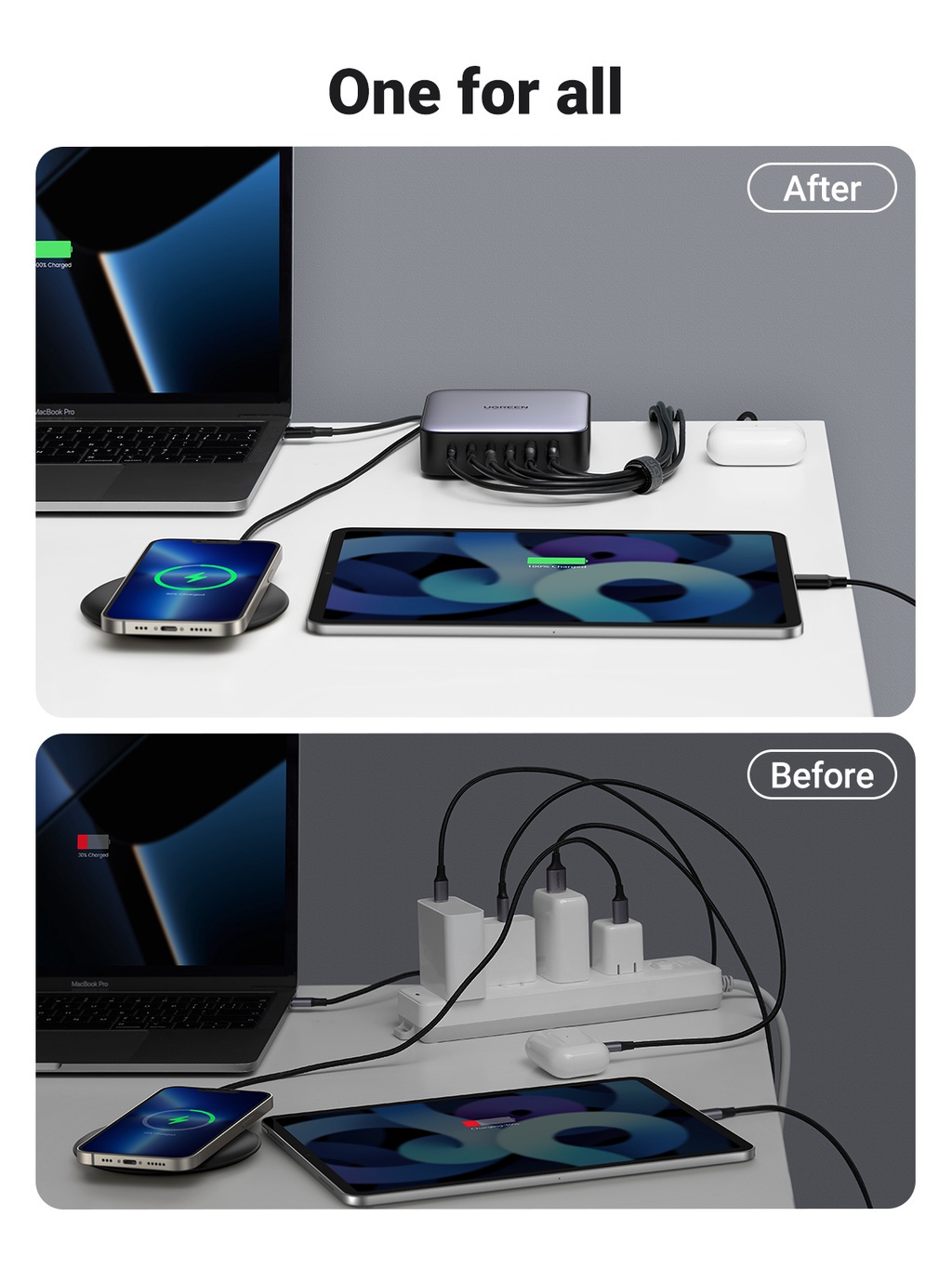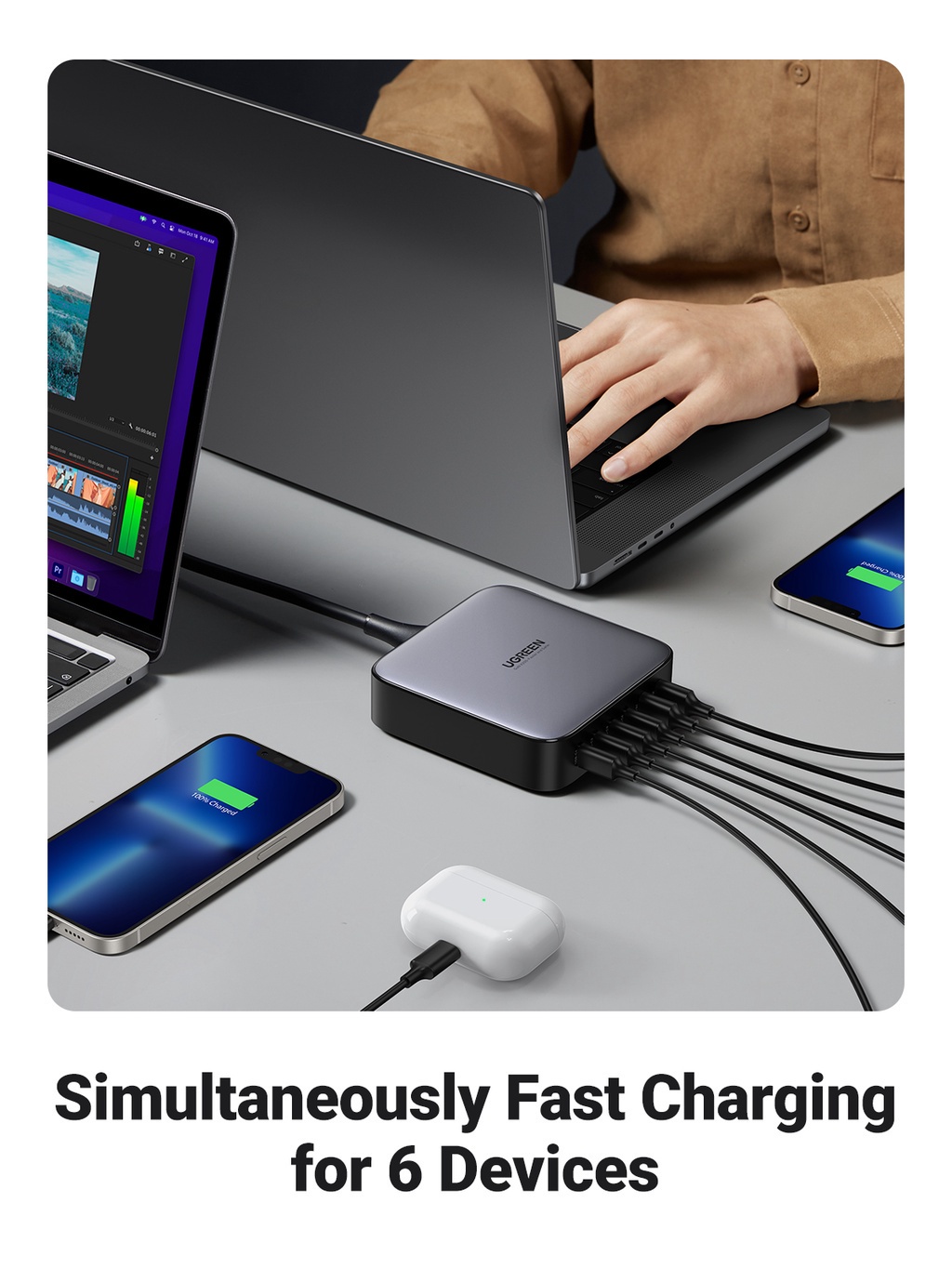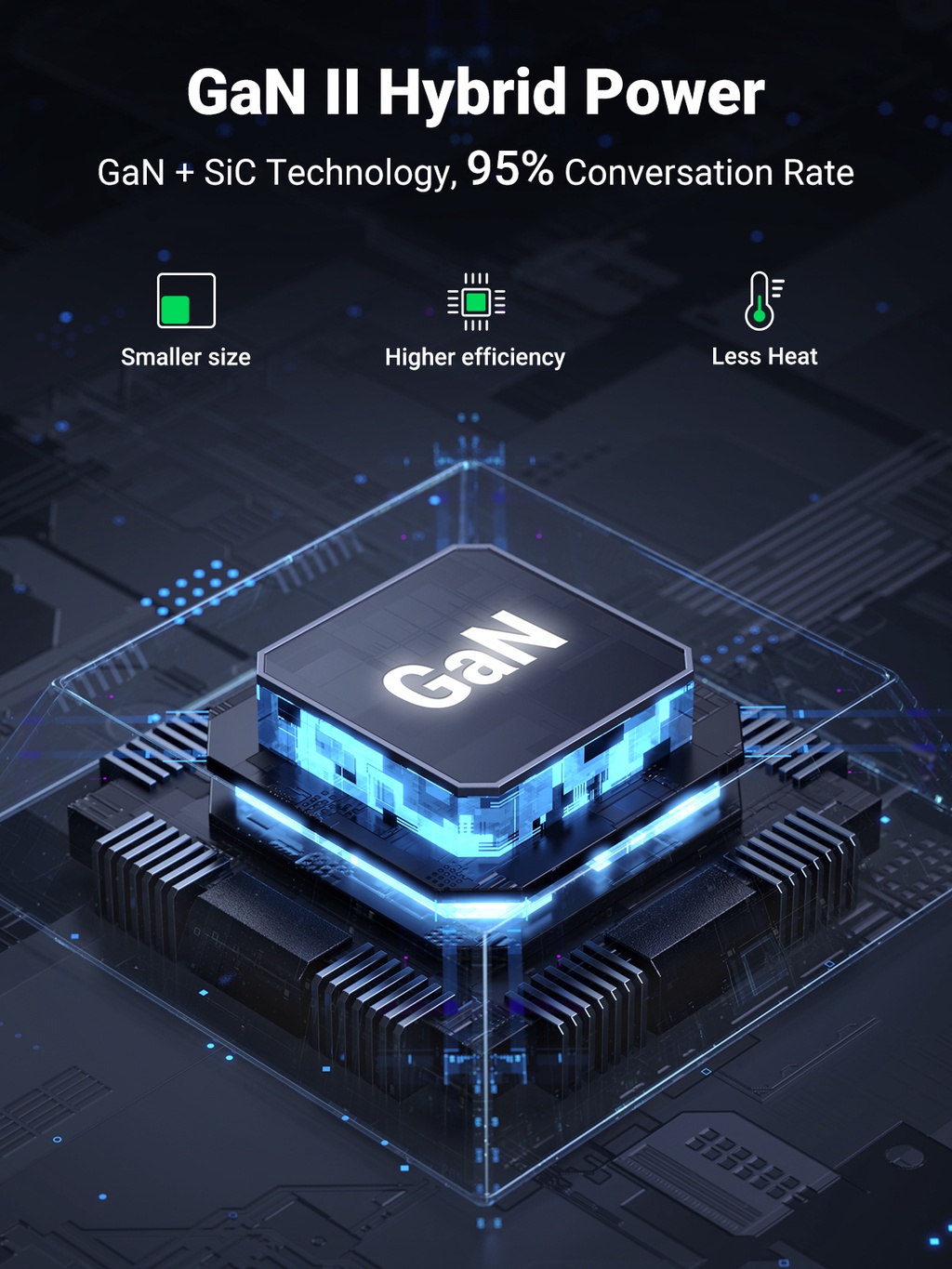 6-in-1 fast charger for multiple devices-more ports, more devices.
6 Ports for More Devices: Take your work efficiency to the next level. The UGREEN Nexode 200W USB C charger supplies up to 200W of power, and charges 3 MacBooks, 2 mobile phones, and your AirPods simultaneously.
If your home or office desktop always a mess because of too many devices, this charger avoids messy wires and save more space on your desktop.
Charge up to 4 USB-C devices(3 laptops and 1 USB-C tablets), and 2 smartphones or other devices at the same time with a huge 200W of charging power.
Intelligent power allocation, the power will be distributed efficiently between both ports to ensure optimum charging current when connect more devices.
High-speed Charging: Full charge a 16-inch MacBook Pro 2021 in just 1.5 hours. With the latest GaN chipset, it's 3X faster than your original iPhone charger.
More Space, More Freedom: Work more efficiently with everything you need within arm's reach. Charge 6 devices at the same time avoid messy wires and save more space on your desktop.
Enhanced Safety: Advanced GaN & SiC chips improve heat dissipation. The OTP system takes a temperature reading every 0.5 sec to protect your device from overheating.
Wide Compatibility: UGREEN Desktop USB charging station fast charging to virtually all USB-C and USB-A devices, from phones and tablets to laptops and more.
Efficient Energy Conversion: The innovative Hybrid Power Solution increases the power conversion rate to 95%, provides industry leading efficiency to avoid wasting energy.
=====================UGREEN USB 140W GaN Charger