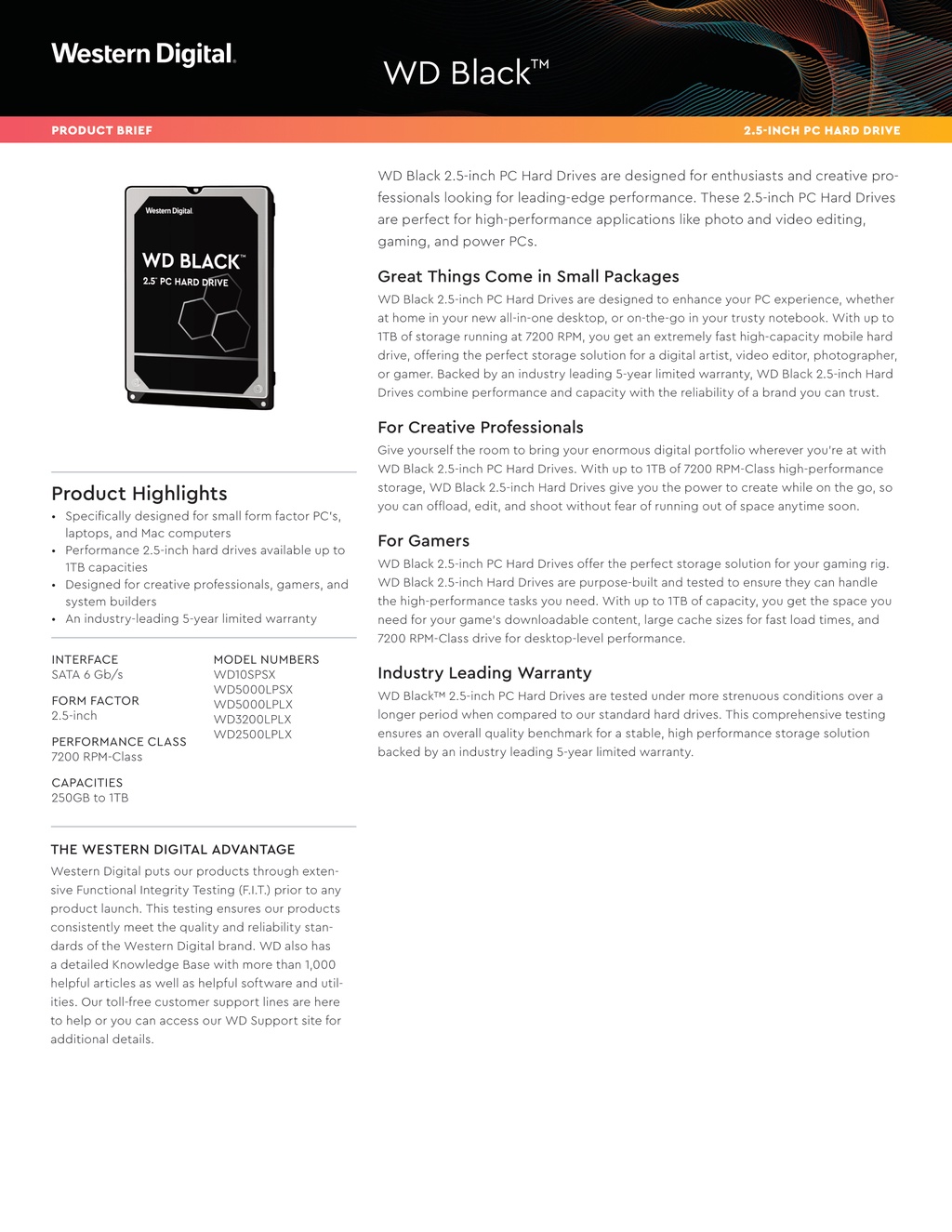 5 Years WD Malaysia Warranty
Performance For Your Laptop
Sophisticated performance-enhancing features deliver the speed you need for demanding applications like photo and video editing and internet gaming.
Product Details
No Compromises
High performance, high capacity, high reliability, and cutting-edge technology; the ideal drive for those who demand the best.
Feature Rich
High performance 7200 RPM Class spin speed, up to 64MB cache and SATA 6Gb/s interface for the ultimate in power computing for notebooks.
High Performance
Dual processor and massive dynamic cache for fast read and write speeds.
Dynamic Cache
WD's dynamic caching algorithm optimizes cache allocation between reads and writes, reducing congestion and improving overall drive performance.
Dual Processor
Twice the processing power capability of a single-core processor to maximize performance.
Proven Mechanical Architecture
Enhanced reliability features help protect the drive and the data stored on it.
NoTouch Ramp Load Technology
The recording head never touches the disk media ensuring significantly less wear to the recording head and media as well as better drive protection in transit.
Recommended Use
WD Black mobile hard drives are tested and recommended for use in notebook computers.